School prospectus design for Kingsdown School, Swindon that introduces a new ethos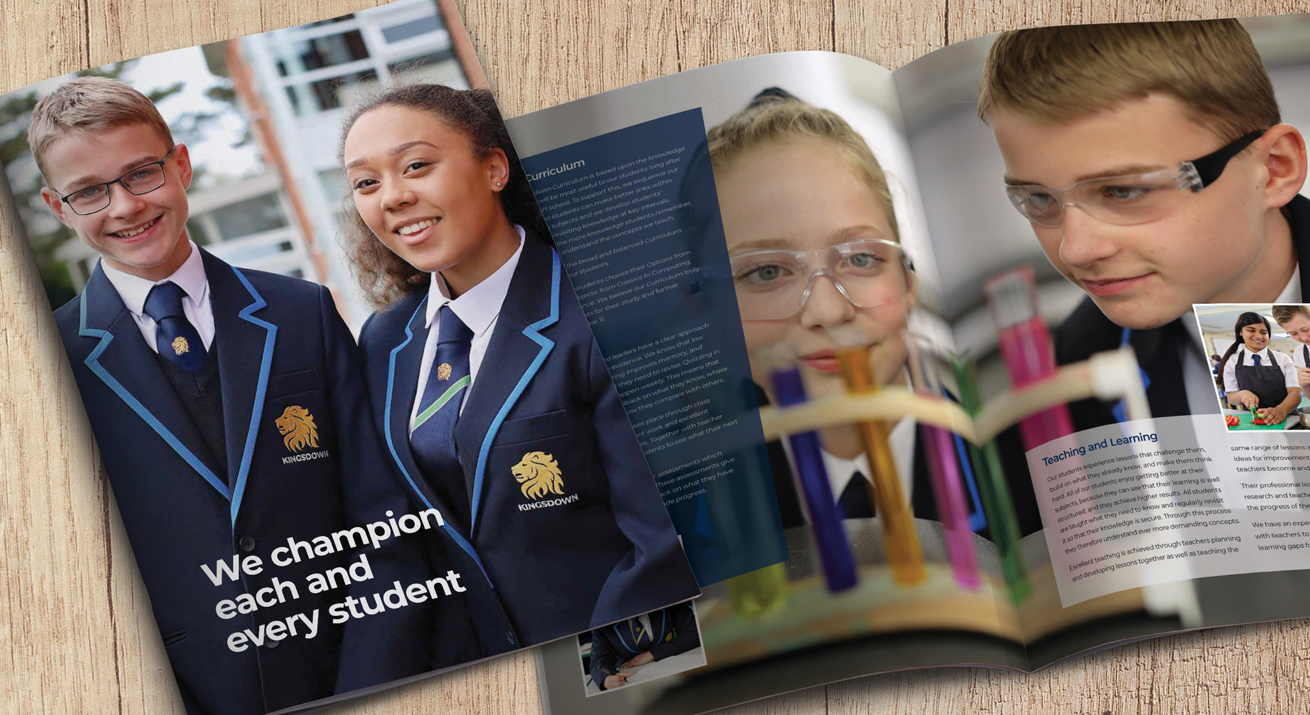 A new school prospectus design for Kingsdown School in Swindon. Created to boost both enrolment and reputation within the local community, and to give the students a sense of pride and ambition.
Our work for Kingsdown School in Swindon started with creating a new school identity and school uniform design. Both were received well, especially with students who liked the more contemporary feel and the fresh style of the new clothing.
School prospectus design
The brief for the Kingsdown School prospectus design was to help present not only the schools' new identity but also its' new vision and ethos designed to put Kingsdown School on track for many future successes.
School prospectus photography
A fresh photographic style was used to help tell a visual story of student engagement and enthusiasm. Each image was carefully planned and taken which gave us a good selection to call upon especially with our full page design.
Link
You can download a copy of the Kingsdown School prospectus at the Kingsdown School website.
Working within the education sector