Mondrian inspired graphics for Academy buildings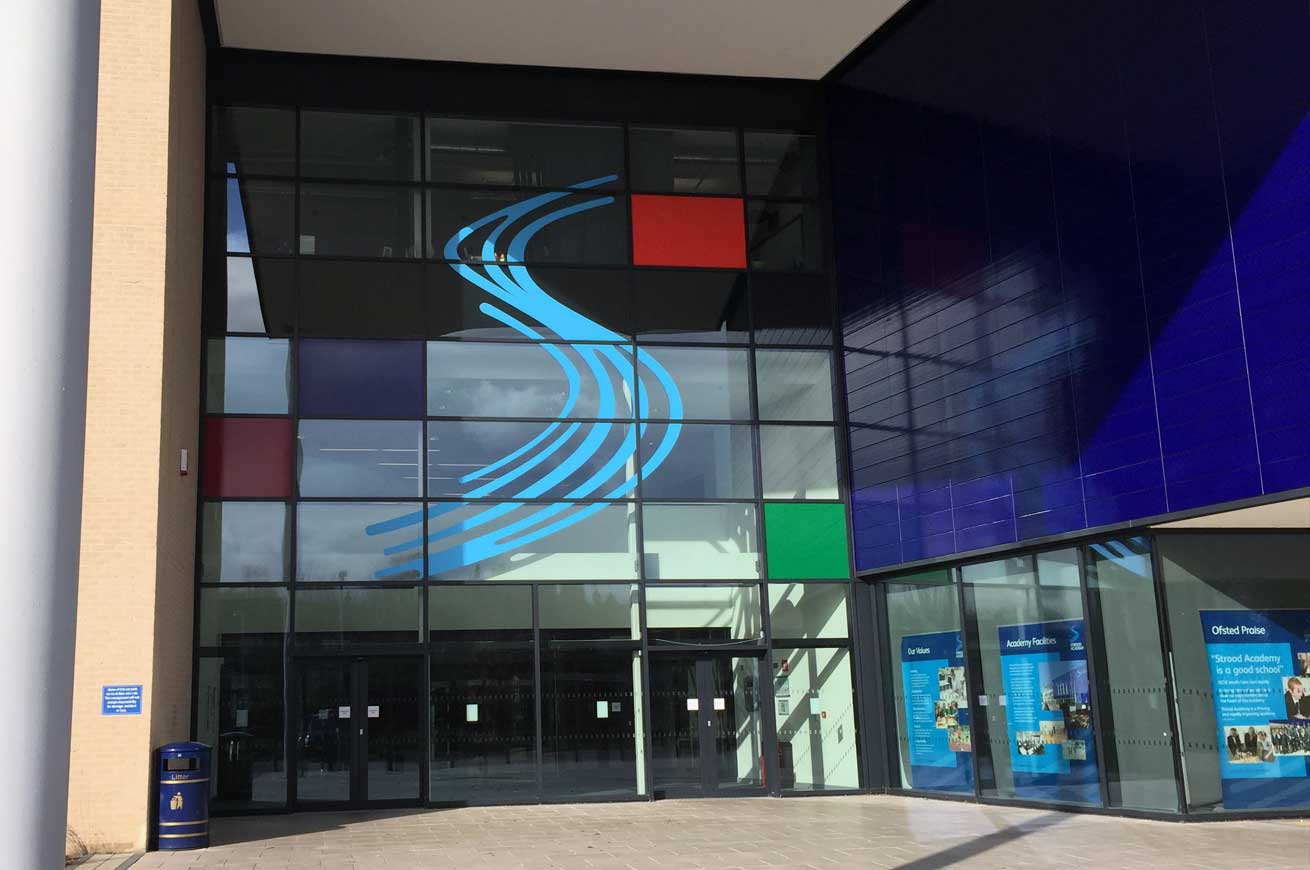 We think that if Piet Mondrian could have seen our installation at the entrance to Strood Academy in South East England he would have approved.
The huge area of stark glazing at the front of the new build academy was looking a little too formal for a building full of teenagers. Our graphics feature the Academy's logo, a representation of the nearby River Medway, framed by simple colour blocks from the 4 colleges that make up the school.
New meets old
While creating a contemporary feel to the entrance of the school the installation is also nod to work of Mondrian in the 1930s and 1940s
If you don't like heights…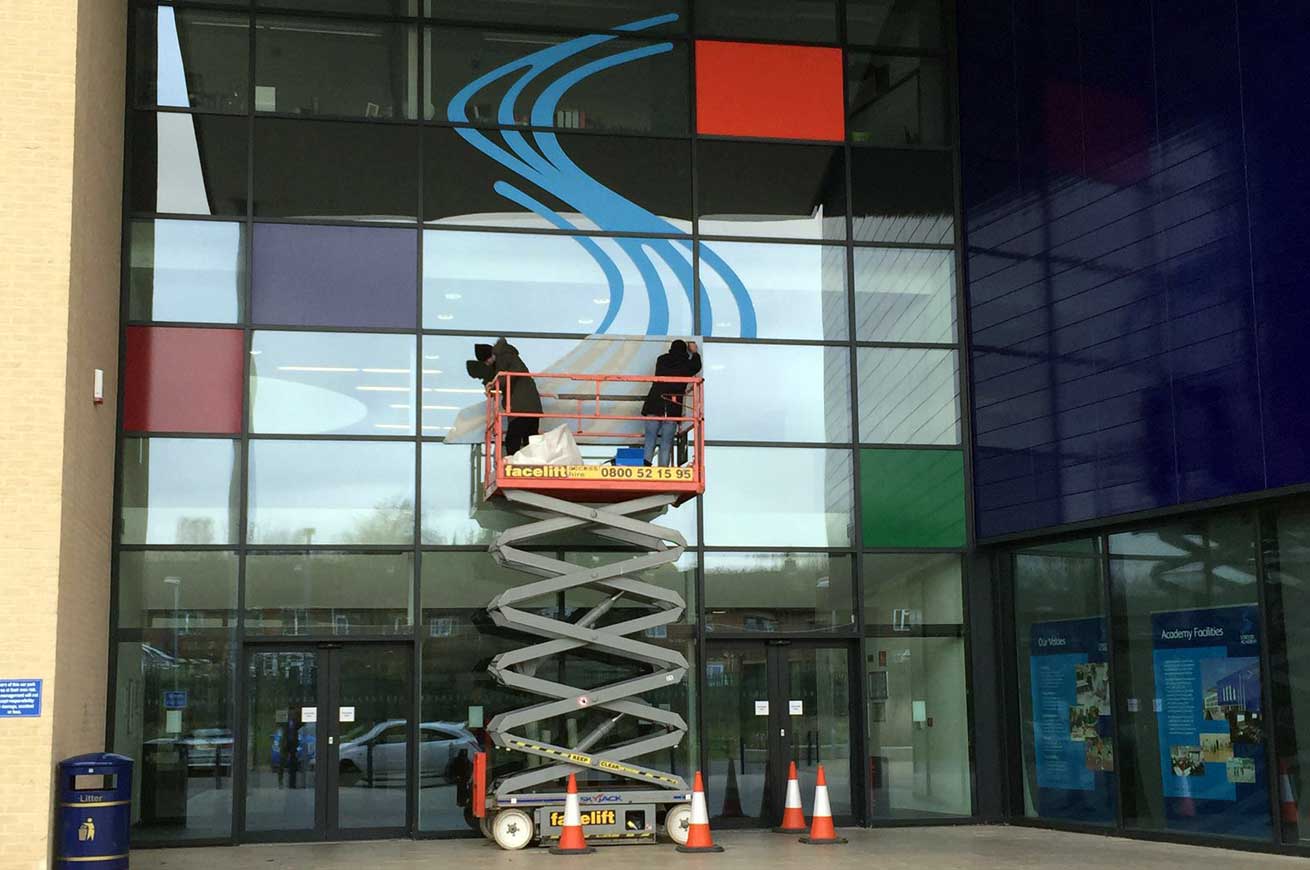 If you don't like heights look away now. It took 2 of us and a specialist scissor tower (nearly 10 meters up) to install the piece on the glazing at Strood Academy. A light fast vinyl will help the installation to stay fresh for years to come.
Working within the education sector
Read about how we work with schools and trusts – HERE.
More school graphics