Local SEO to help rank your business on Google (and other search engines)
If you sell to a local customer base you need to show up in local searches. We'll give you an insight in to how your business can use Local SEO to rank in Google, Bing, Google Maps, and other local search engines.
SEO?
Everywhere you look there's jargon!
SEO, or Search Engine Optimisation is a marketing technique focused on growing visibility in organic, or non-paid, search engine results.
Local SEO?
Local SEO is the process of optimising your local online business pages to attract more business from local users. The process works by targeting new and existing local customer searches on Google, Google Maps and other search tools.
It's ideal for business, shops and restaurants that attract customers to their doors rather than offering only a mail-order service.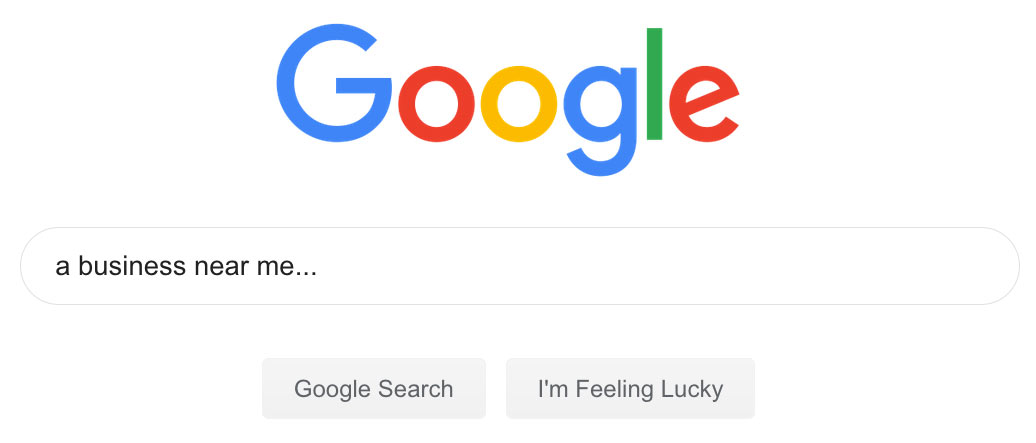 So what's local?
By local we usually mean the town or area in which you are based, but it can also mean neighbouring towns, areas or counties. It's the location or locations where you'll find your main customer base. We can target the most probable areas with you.
Getting the basics right
Firstly you'll need a website design that works. There's little point spending time, effort and money on local SEO if your website isn't working well – you'll loose that new customer right away. (If you need help with your website design just ask one of our creatives).
Next, your website needs to perform well on a mobile too, this is particularly important when looking at local SEO as this study showed that even a couple of years ago 61% of local searches were being made on mobile phones.
Today the number will be far higher.
Introducing Keyword Research
What??? We know, the internet keeps throwing up more jargon!
Keyword research is regarded as one of the most important high return activities when optimising your presence. Understanding and then ranking for the right keywords can make or break your website.
By researching the keyword demand for your market we learn not only the terms and phrases to target with SEO, but we often find more about your customers as a whole.
Our keyword report will help makes sense of it.
On-page SEO
Are your local webpages optimised?
(Do you have locally optimised website pages?)
We can help.
Optimising locally targeted webpages is important. When it's done right each local page will give Google additional information about your business, product or service - it helps the internet have a better understanding of the information displayed on your website.
A review of your local pages will help identify what Google wants to see. The information is then added to each page using a 'Schema' – a simple framework that helps organise the data, much of which is often just useful stuff like opening hours, telephone numbers and how to find you.
Local blog content
A good local blog will generate website visits from local organic search results. We'll help you create interesting and useful content for locally targeted blogs. Our team can handle the copywriting and create images and graphics too so you can concentrate on what you do best.
Social media integration
Share, share and share again.
Using social media channels can help all business. Whether you're looking to drive direct sales or to simply connect with your customers, sharing products, services and your knowledge on social media is a cost effective way to both.
And when you link back to targeted website pages your audience will be able to enjoy a content rich source of information.
Check your directory listings
Make sure the quality online directories have you listed. Getting your NAP (Name, Address, Phone number - more jargon!) correct across the main players can help your local SEO – it will help you to rank higher in Google map results as well as in Organic results. Don't go mad with every directory though, question whether the directory is reputable first, if it's not a listing may have less than favourable consequences!
Rye Design can also be found on https://www.graphicdesign-info.co.uk/rye-design-rochester.
Find out more
If you think that benefiting from local SEO sounds great, call us on 01634 818168 and arrange a free consultation.
We offer SEO review, SEO management, blog copywriting and SEO training to suit every business.