Listen up! Russia Calling with VTB Capital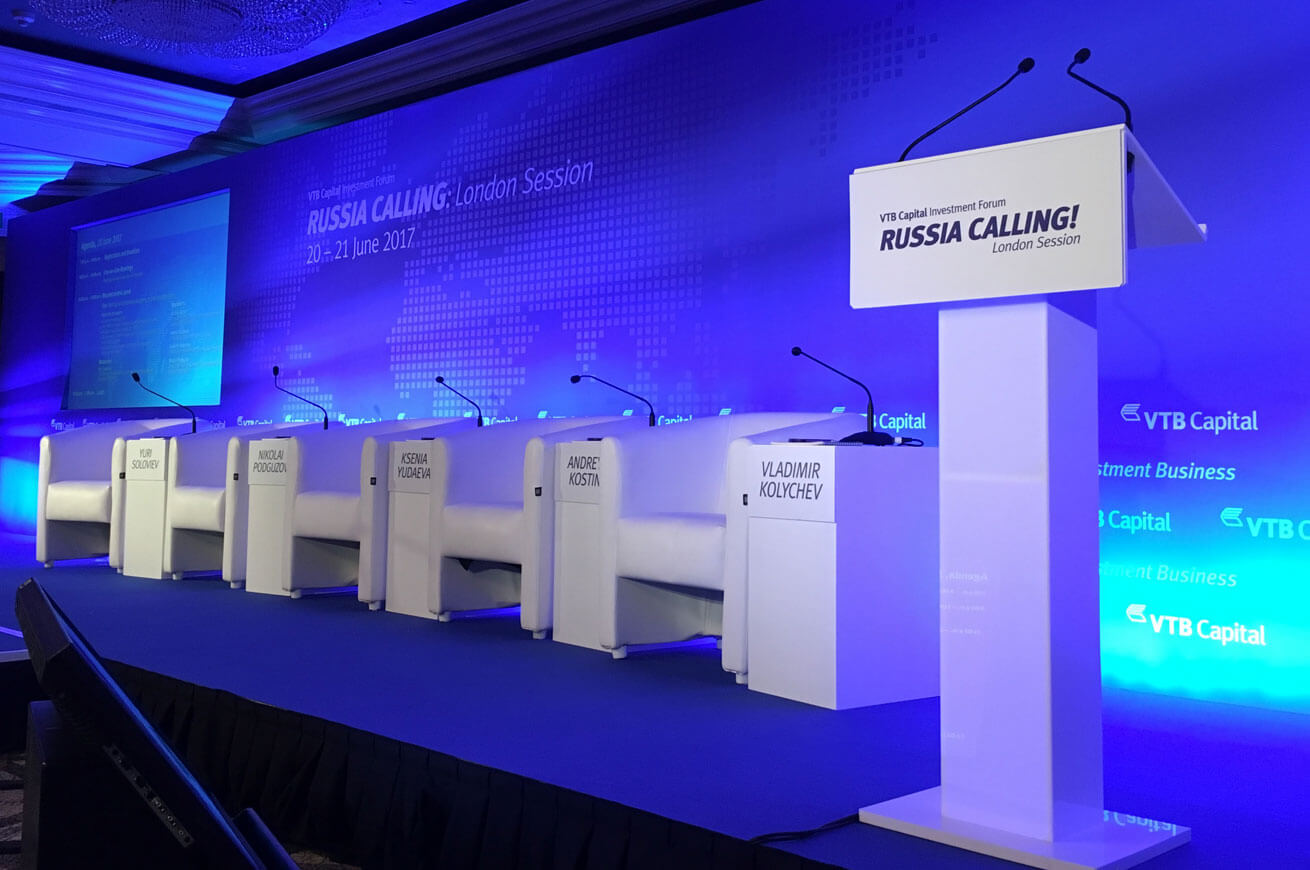 Stop, Look, Listen. International investors at VTB Capital's annual London conference did all three, unaware of the creativity and planning behind the scenes.
Russia Calling
Russia Calling London is an annual investment forum organised by VTB Capital. It gathers together international investors and Russian business leaders and provides participants an opportunity to discuss the market trends and factors that influence Russia's investment climate. Recently the event has been held at the Jumeirah Carlton Hotel in London's Belgravia.
Creating an event
The creative thinking and planning starts 3 months in advance and culminates right up to the evening before the event. Site visits take place early and both staging and venue dressing is designed and agreed along with support materials such as brochures and reports. Branded marketing materials, pens, pencils, flags and fun giveaways are designed and samples passed by the client for production.
Support materials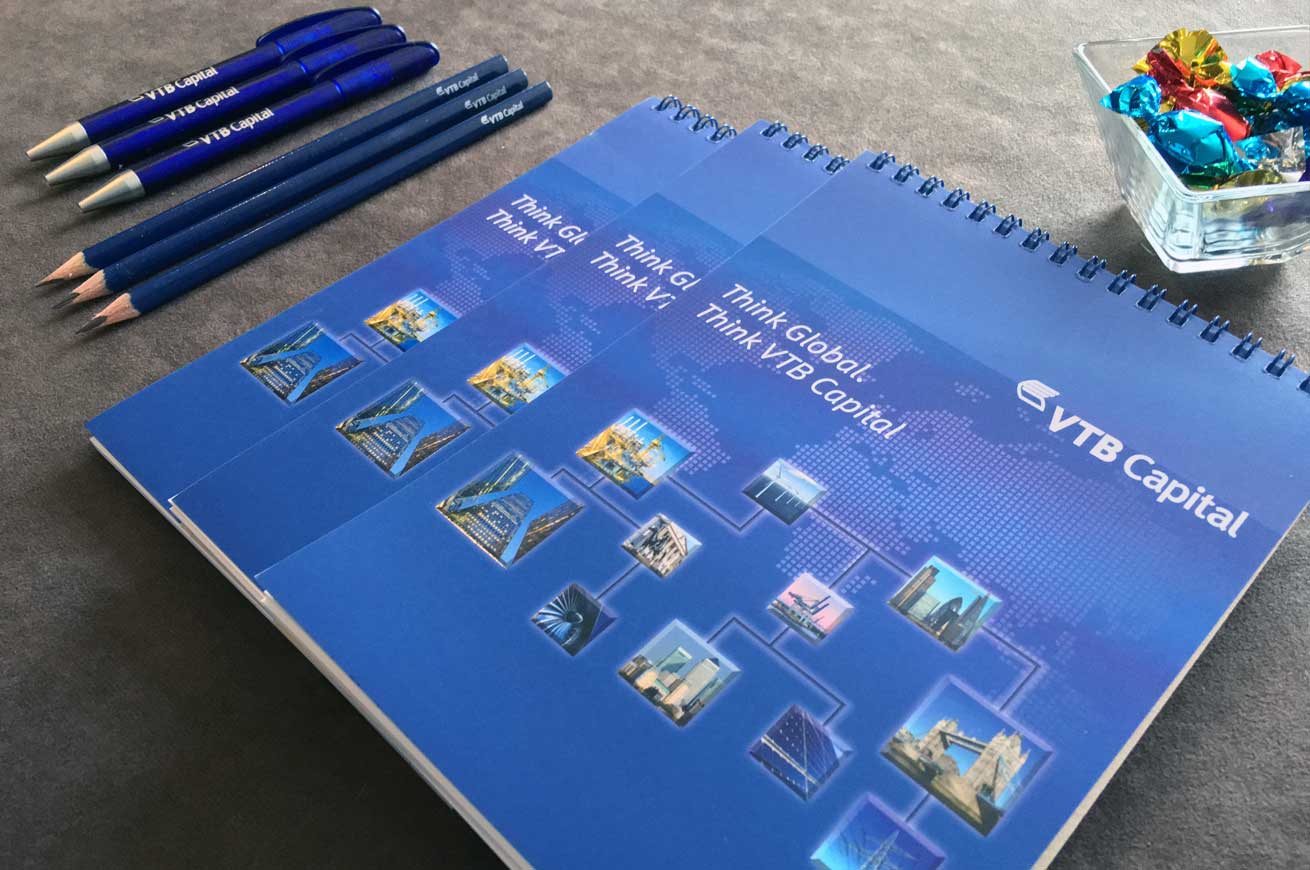 A large event takes a lot of support materials, delegate packs contain branded pens, pencils and gifts, while rooms are branded with temporary event graphics.
A big team effort
It's a team effort, and once our creative team have finished our site team spend the day before the event preparing the venue - stage building, dressing meeting rooms and breakout areas, installing way pointing and packing delegate bags.
A successful event
Video in Russian
LINKS