Local advertising for schools helps raise reputation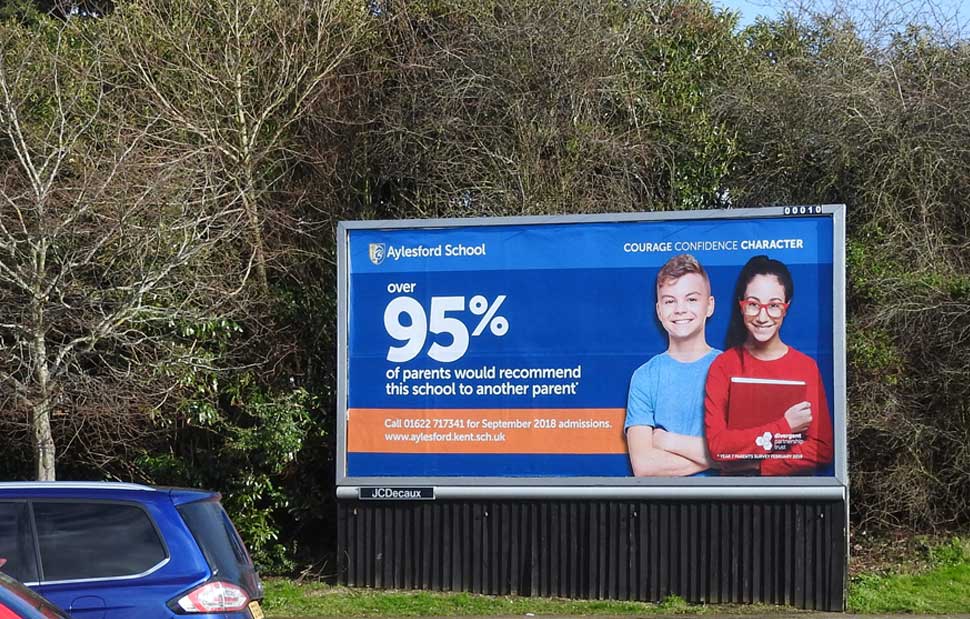 Local advertising for schools and academies is an effective method of raising profiles within communities.
Local advertising for schools that works
Whether you're recruiting for next years intake or considering a local confidence campaign, we can help with creative advertising and targeted media planning.
Creative campaigns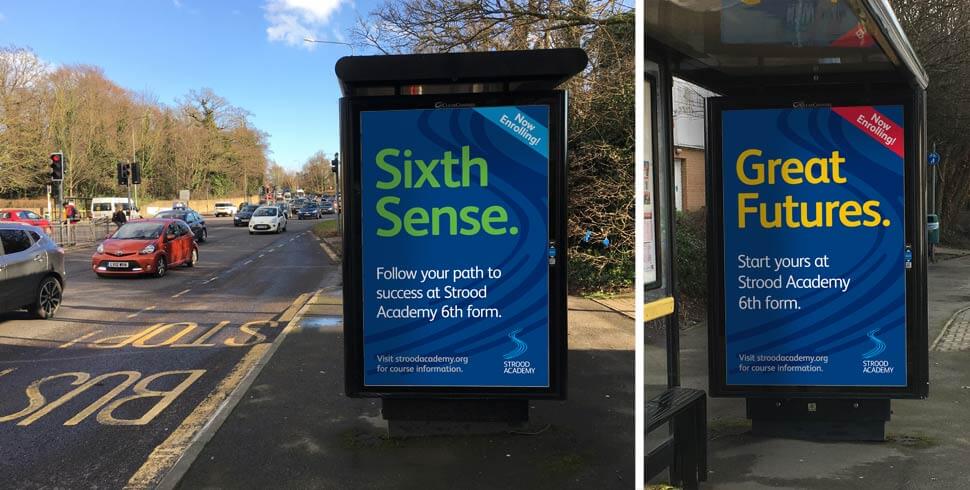 From a simple ad promoting an open event to more complex confidence building campaigns, we will write headines and create designs that will grab attention to get your message across – and we'll work to your existing style, producing a campaign that will also strengthen your schools brand.
Wider benefits of school advertising
In addition to reaching the objectives of your campaign, local school advertising has been proven to have wider benefits too:
INCREASE STUDENT NUMBERS
DRIVE TRAFFIC TO YOUR WEBSITE
ENGAGE COMMUNITY SUPPORT
RAISE GENERAL AWARENESS
Media planning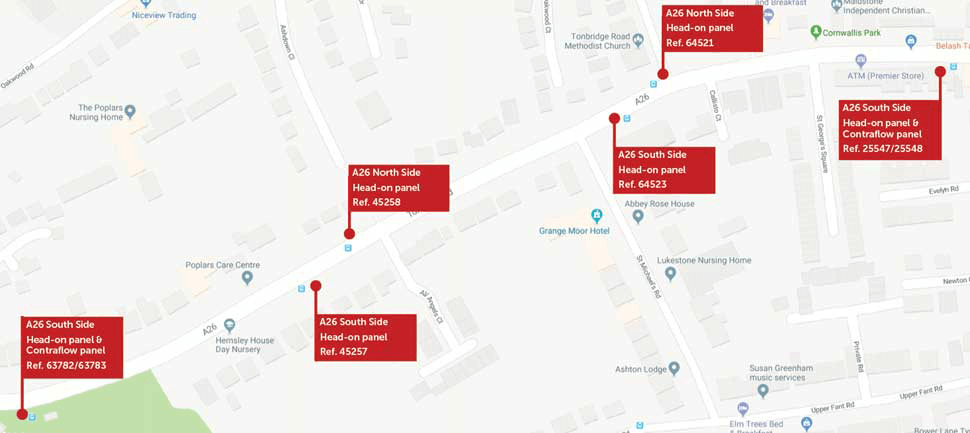 Using the right media at the right price is paramount to getting returns on your investment. We'll assess local advertising opportunities and media availability that meets both the campaign objectives and your budget.
We'll guide you thorough the media that is proven to be effective and we'll discuss footfall and passing traffic numbers – so you'll understand the potential coverage and full reach of your ad.
BUS STOP & BUSES
BILLBOARD POSTER SITES
RETAIL PARKS
DIGITAL DISPLAYS
RAILWAY STATIONS
CINEMA
Talk it through - there's no obligation
Give us a call today on 01634 818168. Tell us what you want to achieve, we'll send you a proposal for a bespoke creative and targeted local campaign for your school by the next working day.
We'll even show you how good you can look on the back of a bus!
LINKS
Working with Schools & Education
Getting attention with Local SEO