Brochure design for a Kent based care equipment company that helps change lives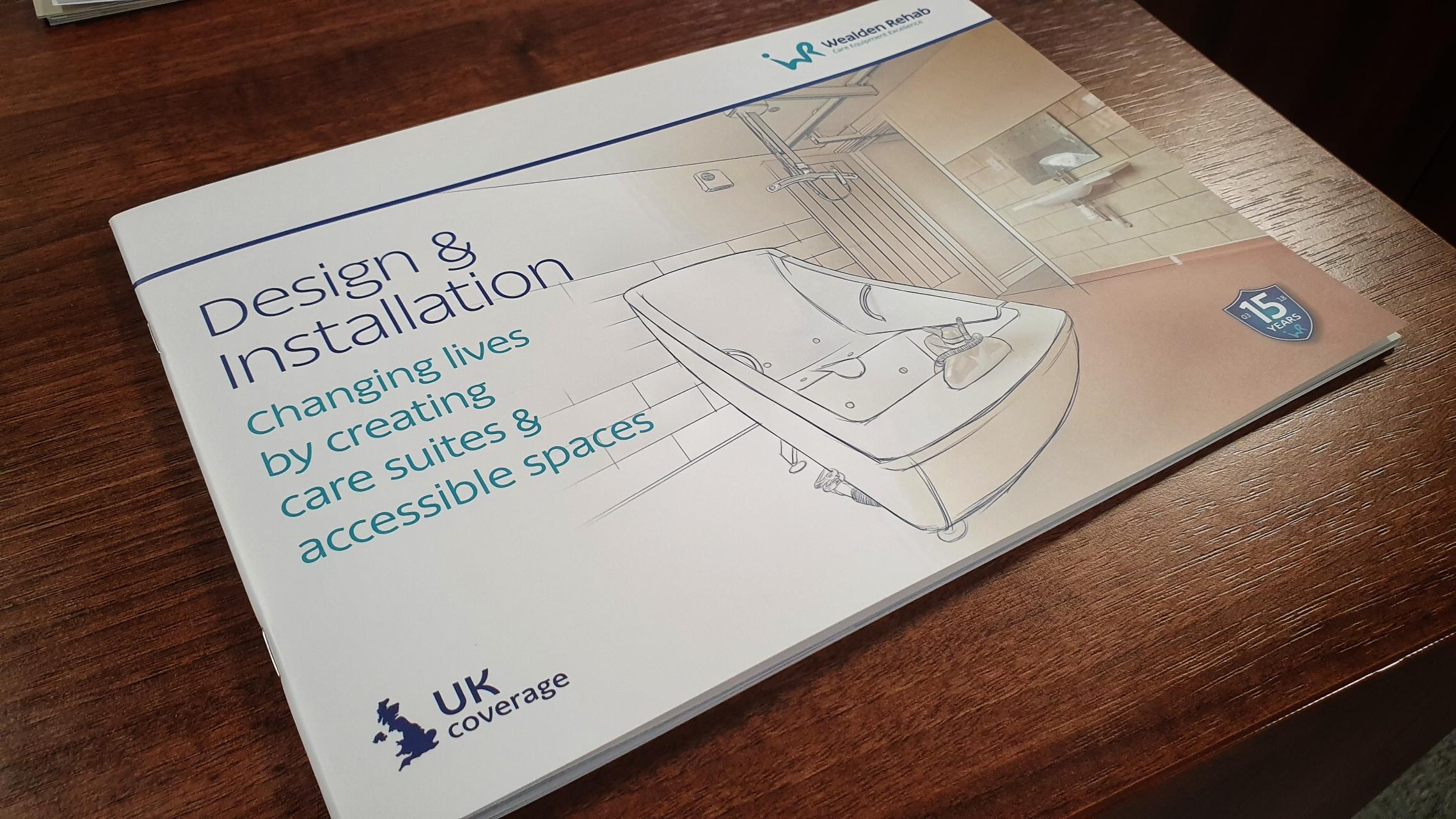 A new brochure design that is helping to boosting creditability with prospective clients for Wealden Rehab, a care equipment company based in Chatham, Kent.
Wealden Rehab
Wealden Rehab provides specialist solutions to care organisations across the UK from their base in Chatham, Kent.
As part of their work they help surveyors, architects and contractors understand what's required to make the most of a space, from lighting to furniture, to toilet seats and to hand dryers.
New brochure design
This new brochure design showcases the scope of their projects – it works as a printed sales and marketing tool, boosting creditability with prospective clients.
On brand brochure design
The brochure has been designed by incorporating the companys' existing visual styling, colour palette and typography, to continue to build the Wealden Rehab brand identity.
Corporate identity and branding
Read more about our corporate identity and branding work HERE.
Graphic design & brochure design in Kent
We work on creative projects across Kent. We work in partnership with businesses and people that value bespoke solutions, creating engaging messaging and visuals across websites and marketing literature. Everything we design, from a business card to an advertising campaign will help establish a clear identity and build a strong brand style.