Make a great first impression with a great business card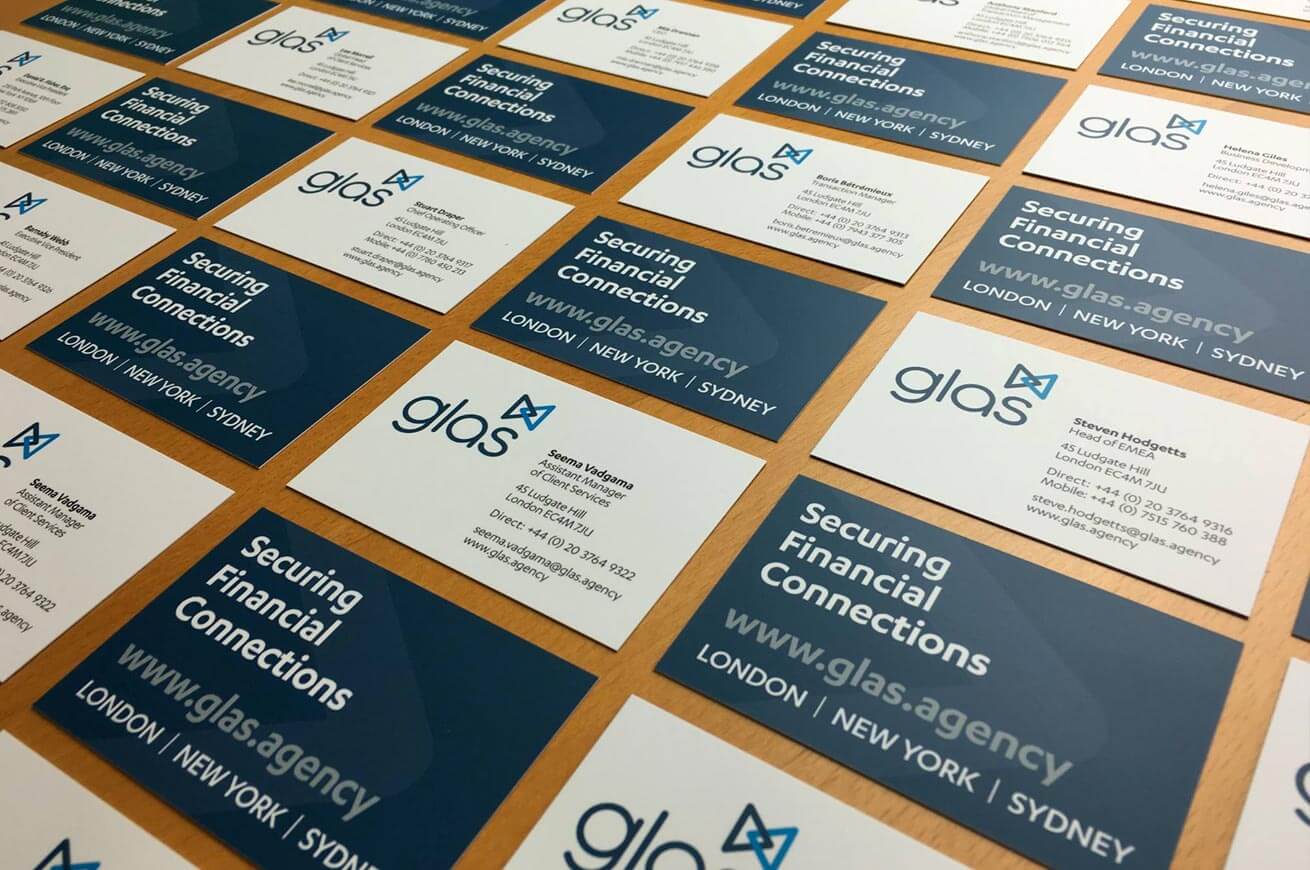 A business card is still one of your most important business tools, even in a digital world.
Sure you can email your contact details in a split second, but when you're meeting face-to-face your business card speaks volumes about you and the company you represent.
Good design works
A well designed card will help you make that important impression. Your key information will be easy to read and clearly presented and the style of the card will showcase your company's brand.
Don't forget to consider back of the card - it can be used with great success to carry additional messages, showcase your product or repeat your information in a second language.
Quality printing
Don't compromise on quality. A well chosen crisp white board will always leave the right impression, it will hold both type and colour well making it easer to read. We often add a laminated finish to help give a tactile feel to a card and offer protection for the most heavy handed recipient. We're also finding soft touch finishes popular with many or to really make a mark luxury card with coloured cores.
When a business card is a necessity
In many cultures the exchange of business cards is an essential first step to establishing a business relationship. Travel to Hong Kong or Japan, where etiquette is key, without a business card to exchange with new associates and you might as well get the next flight home. It better be in Chinese on one side as well as your own language and of course printed and finished with care – a good first impression will set the tone for the relationship.